CIVIC ENGAGEMENT: LEGISLATION
Explore efforts by CAPTA (California State PTA) and other organizations to affect positive changes to our children's education at the local, state and nation levels. Read up on Schools and Communities First sponsorship of Prop 15 and more.
WHY CALIFORNIA STATE PTA SUPPORTS PROPOSITION 16
California State PTA is proud to support Proposition 16 to provide equity in state hiring, contracting, and education.

Unfortunately, racism and sexism still deny equal opportunities in California. Everyone deserves the opportunity to succeed – regardless of their gender, what they look like, or where they were born.

This constitutional amendment asks the voters of California to vote on permitting the use of race, gender, and ethnic diversity as factors (but not decisive factors) in education including college admissions, government hiring, and government contracting. This measure repeals Prop. 29, which banned consideration of these factors in public employment, public education, and public contracting.

California State PTA believes in equity in every aspect of life for all children and youth, and effective governance systems and practices that are rooted in social justice to serve the needs of children, youth and families.

PTA was established to secure adequate laws for the care and protection of children, youth and families. We must address a legacy of unequal treatment of marginalized groups and promote fairness and advance upward mobility, pay equity, and racial wealth gap reduction.

A Bit of History
Proposition 209 – In 1996, California voters banned consideration of race, sex, color, ethnicity, or national origin in public employment, public education, and public contracting by passing Proposition 209. This made California one of the few states in the nation to prohibit this consideration.

Federal law and most states allow policies and programs that consider race, sex, color, ethnicity, or national origin. Before Proposition 209, California supported policies and programs intended to increase opportunities and representation for people who faced inequalities.

What's the Problem?
Discrimination – "A recent study from the Economic Policy Institute showed that Black workers are twice as likely to be unemployed, and that a similar disparity exists among college-educated Black workers and their white counterparts. Source: CA Senate Analysis

Gender Pay Gap – "On average, women make 82 cents for every dollar earned by men. If the United States maintains the current level of progress towards pay equity, it will take until 2059 to achieve pay equity for women. Yet, this figure obscures the racial and ethnic component of pay equity: Black women will not achieve pay equity with white men until 2130 and Latinas will not achieve pay equity with white men until 2224." Source: CA Senate Analysis

Unequal Society – "The data suggests that we live in a deeply unequal society, where the tools to compete in society are unevenly distributed and distributed in a manner that perpetuates inequality between races and genders at all levels of class and society." Senate Committee on Labor, Public Employment and Retirement

Education – "UC's many years of effort and experimentation with a wide variety of race-neutral approaches demonstrates that, at least under current circumstances in California, highly competitive public universities cannot maintain historic levels of diversity within their student bodies—much less reflect in their student bodies a growing state population of underrepresented minorities—using only race-neutral methods." University of California, June 15, 2020 statement

Wealth Gap – "A close examination of wealth in the U.S. finds evidence of staggering racial disparities. At $171,000, the net worth of a typical white family is nearly ten times greater than that of a Black family ($17,150) in 2016. Brookings "Examining the Black-White Wealth Gap"

On November 3, PTA urges support for this important initiative to promote long needed equal opportunity policies in state hiring, contracting, and education.
----------------------------------------------------------------------------------
July 30, 2020: California State PTA Responds To The Senate's Proposed Economic Stimulus Package
Dear PTA Leaders and Members,

Today California State PTA sent a letter to key leaders in the Senate and House of Representatives expressing our organization's disappointment in the Senate's proposed federal economic stimulus package, known as the HEALS Act.

PTA does not feel that the package offers adequate funding to allow schools to reopen safely, and may in fact put students' lives at risk by using financial incentives to encourage schools to re-open earlier than may be safe for their individual communities.

We also oppose other elements of the package, such as the proposed use of public funds for private school tuition scholarships; inadequate funding to help childcare providers reopen; inadequate funds for special education; and a lack of resources to support internet connectivity.

While we believe that another stimulus package is necessary and welcome, we feel that the HEALS Act, as it currently stands, shortchanges kids and teachers and fails to protect public education funding at the levels school experts recommend.

To read the letter in its entirety, click here.

Sincerely,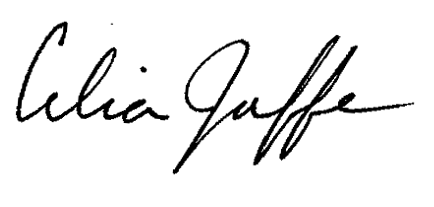 Celia Jaffe
President, California State PTA
------------------------------------------------------------------------------
We urge all PTA members to support Prop. 15 to raise more money for schools and community services.
This historic effort will generate up to $11.5 billion every year at a time of unprecedented hardship throughout California. As school districts, local governments, and the state face historic budget shortfalls, one thing is clear: Schools & Communities First will be key to California's recovery and reinvestment.
Background:
This initiative will increase funding by up to $11.5 million for K-12 public schools, community colleges and local communities by changing how commercial and industrial property is taxed.
Commercial and industrial real property worth $3 million or more will be taxed based on current market value.
It protects all homeowners and renters by maintaining tax protections for ALL residential property
Where Does the Money Go?
This money goes 40% to schools and 60% to local communities.
Money for K-12 schools will be allocated equitably using the Local Control and Funding Formula. Money for local communities can support things like mental health and health care services, fighting homelessness, libraries and recreation services, after school programs and more.
You can support Prop 15 by: Finding an event near you, Volunteer to help pass Prop 15, Write to your local paper, Donate
Upcoming Events
Friday, March 5
Wednesday, March 10
Thursday, March 18
Friday, March 19
Tuesday, March 23